Disclaimer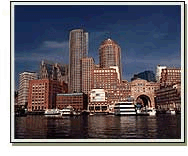 DISCLAIMER:
This web site and the information contained herein are provided solely for general informational purposes and should not be constructed as legal, tax, accounting, investment or other professional advise or services. Business practice, business challenges, technology, laws and regulations vary by state and by country and change from time to time, and compliance with such standards depends on the particular circumstances. Accordingly, you should not act on any information contained in this web site without consulting one of our professional advisors who is familiar with your particular circumstances.
While we endeavor to provide accurate and timely information, inaccuracies may occur from time to time. This web site and the information contained herein is provided "as is," and we make no express or implied representations or warranties regarding this web site or the information contained herein. Without limiting the foregoing, we do not warrant that the web site or the information contained herein will be error-free or will meet any particular criteria of performance or quality. We expressly disclaim all implied warranties including, without limitation, warranties of merchantability, title, fitness for a particular purpose. Non-infringement, compatibility, security, accuracy and timeliness.
Any reliance on this web or the information contained herein is solely at your own risk. You assume full responsibility and risk of loss resulting from the use of this web site or the information contained herein. We will not be liable for any direct, indirect, special, incidental, consequential, exemplary, punitive or other damages whatsoever, whether in an action of contract, statute, tort (including, without limitation, negligence) or otherwise, relating to the use of this web site or the information contained herein.
Links on this web site may lead to servers maintained by individuals or organizations over whom we have no control. We make no representations or warranty regarding the accuracy, timeliness, suitability or any other aspect of the information located on such servers and neither monitor nor endorse such servers or content.
All trademarks used or referred to on this web site are the property of their respective owners. No implied or other license or right (including, without limitation, any copyright, patent, trademark or other proprietary right) pertaining to the content of this web site is conferred to you, except if and where expressly stated in the particular web text.
PRIVACY POLICY:
We respect and are committed to protecting your privacy. We may collect personally identifiable information when you visit our site. We also automatically receive and record information on our server logs from your browser including your IP address, cookie information and the page(s) you visited. We will not sell your personally identifiable information to anyone.
SECURITY POLICY:
Your payment and personal information is always safe. Our Secure Sockets Layer (SSL) software is the industry standard and among the best software available today for secure commerce transactions. It encrypts all of your personal information, including credit card number, name, and address, so that it cannot be read over the internet.
REFUND POLICY:
All sales are final. No refunds will be issued.
IRS CIRCULAR 230 DISCLOSURE:
As required by U.S. Treasury Regulations governing tax practice, you are hereby advised that any tax advice contained on our website was not written or intended to be used (and cannot be used) by the recipient or any taxpayer for the purpose of avoiding penalties that may be imposed under the Internal Revenue Code or applicable state or local tax law provisions.